914-977-0608
Medication-Assisted Treatment Near Yorktown Heights
Substance use treatment differs for each individual. As part of our varied treatment programs, The Counseling Center provides Medication-assisted treatment (MAT) for Yorktown Heights area patients. This effective strategy helps some people control alcohol or drug withdrawal symptoms and curb cravings that tempt them to start using again. Under the watchful eye of our skilled clinicians, you may receive medication treatment to help you advance in your substance use recovery and meet your sobriety goals.
How Medication-assisted Treatment Works
Medication-assisted treatment uses FDA-approved medications to diminish the symptoms and urges of substance addiction. We know that withdrawal effects and cravings are distressing and make it a challenge to overcome substance use.
We battle your compulsions with prescription medicines such as Vivitrol and Suboxone. Our licensed medical team will work with you to establish your ideal medication and the dose you need. When undergoing MAT in Yorktown Heights, we monitor your response to the medication to ensure you don't have detrimental side effects and continue receiving the treatment on the proper timeline.
Medication-assisted treatment is most beneficial when incorporated with therapy, support groups, and established sober habits. The Counseling Center near Yorktown Heights is pleased to provide this complete level of care. We unite medical and mental health care to address the "entire you" and combat alcohol and drug addiction from every angle to provide a greater likelihood of recovery.
MAT With Suboxone And Vivitrol
The Counseling Center makes use of prescription medicines such as Suboxone and Vivitrol to help prevent compulsions and relapse as you go through alcohol or drug use recovery. Here are some of the reasons why we trust these medicines for MAT near Yorktown Heights.
Daily oral medication for opioid addiction
Blocks brain receptors to stop cravings
Suitable to use for longer durations under proper Medical care
Minimal risk of addiction
Injection administered monthly for addiction to opiates or alcohol
Inhibits the brain from experiencing gratification from drug or alcohol use
Suitable for extended use under a doctor's supervision
Non-addictive
Why We Offer MAT In Yorktown Heights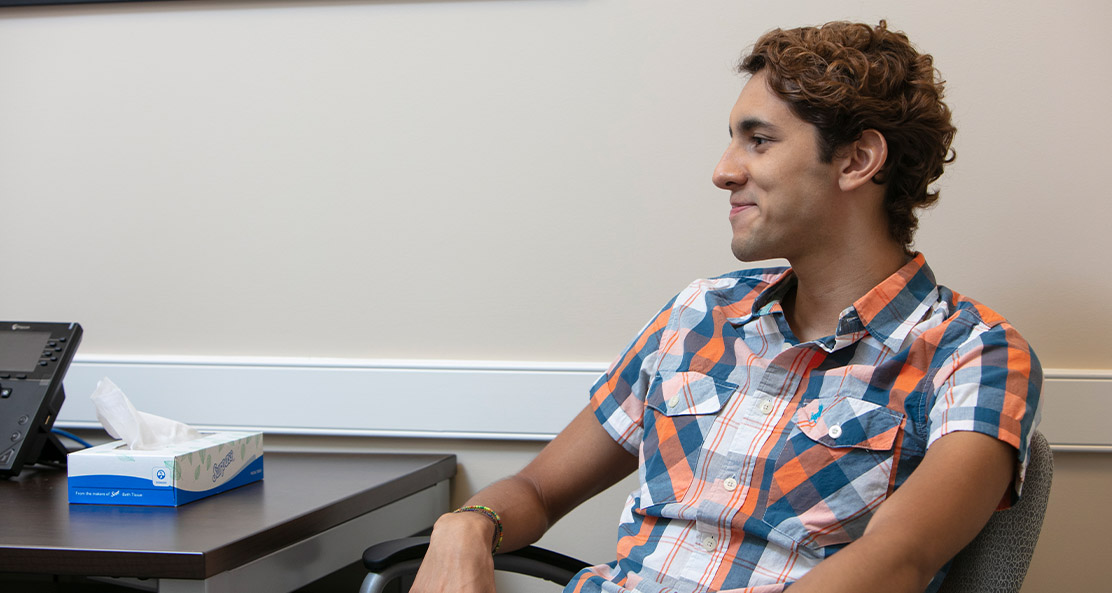 Serving you with Medication-assisted treatment near Yorktown Heights is one of the ways The Counseling Center stresses the importance of patient-centric therapy. For numerous people, mitigating cravings caused by addiction provides an added advantage in recovery, and we want to help you find solutions that promote a healthier life.
MAT provides several prospective benefits for drug or alcohol recovery:
Diminishes withdrawal
Stops cravings
Helps circumvent a relapse or overdose
Lets you refocus on recovery
Gives a higher likelihood of enduring recovery
Gives you a treatment possibility that fits into your daily lifestyle
Who Can Get Medication-assisted Treatment in Yorktown Heights?
As is the case with every treatment at The Counseling Center, we work collaboratively with you to customize approaches that meet your needs. If you are currently going to therapy, but the physical obstacles of substance use continue to impede your advancement, we are able to have a conversation about your eligibility for Medication-assisted treatment.
We'll evaluate your current state of addiction, psychological and physical state, and any underlying co-occurring disorders. MAT is acceptable for patients who
Are stable medically
Struggle with alcohol or opioid use
Continue to struggle with intense cravings
Are open to addiction therapy
If you are a viable candidate, we'll talk about your MAT objectives and incorporate that treatment into your individual plan of care.
Request Help Now For Drug Or Alcohol Use Disorders
Interested in getting medication and mental health support as part of your addiction recovery? The Counseling Center Yorktown Heights can help right now. Dial 914-977-0608 or submit the form on this page, and we will answer immediately, 24-hours a day.