914-977-0608
Keep Your Recovery On Track With Vivitrol Maintenance In Yorktown Heights
At The Counseling Center, we understand you must manage the mental and physical aspects of addiction. In some cases, we might integrate Medication-assisted Treatment (MAT) with counseling to help you manage dependency cravings as you work toward a successful recovery. For patients struggling with alcohol or opioid addiction, we provide Vivitrol maintenance in Yorktown Heights.
How Will Vivitrol Assist With Drug And Alcohol Use Recovery?
Vivitrol is a medicine prescribed to treat alcohol and opioid addiction. It prevents the brain from experiencing the deficiency of endorphins that are typically released by alcohol or drug use. You're much less likely to use substances when you no longer get that euphoric feeling. As time goes by, your brain is free of those feelings, and urges gradually disappear.
If you are prescribed Vivitrol, you need to receive an injection every month. Your treatment will continue until such time that you and your Vivitrol doctor in Yorktown Heights feel you've progressed far enough in your recovery. Prior to starting Vivitrol, you must have successfully gone through detox for alcohol or opioids. Vivitrol is most effective in your recovery when integrated with substance use counseling like you'll see at The Counseling Center At Yorktown Heights. Or, in the event you require inpatient detox or rehab first, we will aid you in locating the best treatment option when you reach out to 914-977-0608.
Are You A Candidate For A Vivitrol Prescription?
In advance of beginning therapy at The Counseling Center, we'll see if a Vivitrol prescription is right for you. To begin taking Vivitrol, you should be:
An adult
Recovering from alcohol or opioid addiction
No longer on opioids or alcohol
No longer experiencing opioid withdrawal symptoms
Experienced Vivitrol Maintenance In Yorktown Heights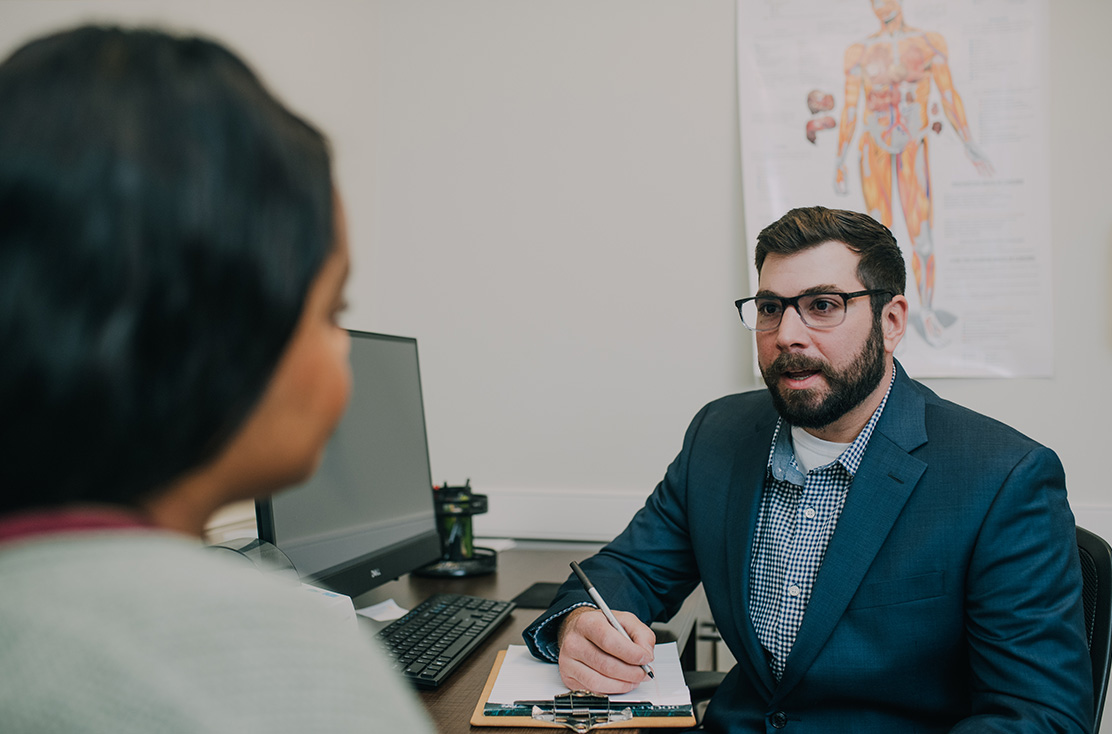 The Counseling Center conducts Vivitrol maintenance in Yorktown Heights as part of our Medication-assisted Treatment (MAT). We employ MAT to help with withdrawal symptoms and minimize substance cravings that impede lasting sobriety. Prior to beginning medication, you are given a thorough assessment and we will talk with you about side effects. If Vivitrol isn't the best choice for you, we'll suggest a different plan of treatment.
The Counseling Center is here to help with your regular shots. We'll maintain a suitable amount of your Vivitrol at our Yorktown Heights facilitiy and help you schedule your appointments each month so that you don't miss a dose. We'll even keep tabs on your progress and if you encounter any side effects.
You will have to be enrolled in substance use therapy to get the most out of experience Vivitrol treatments. While Vivitrol helps control the chemical reactions to substances, our counselors will help you the mental aspects of substance use and associated disorders. In our therapy sessions, you'll be given support for core mental health disorders and develop new coping skills to aid you in living without drugs and alcohol.
Get Started With Vivitrol Maintenance In Yorktown Heights Today
When you need assistance in your recovery, The Counseling Center and our Vivitrol doctors in Yorktown Heights are ready to support you. Call 914-977-0608 or complete the following form to discuss how our treatments can help you. We respond in a prompt fashion, day or night.