914-977-0608
Substance Use Treatment In An Outpatient Program In Yorktown Heights
Each individual takes a different road to drug and alcohol recovery, and you have a right to treatments that are suitable for your unique experience. At The Counseling Center At Yorktown Heights, we present a range of treatment programs to provide the therapy you need for addiction or mental health disorders. While attending our Outpatient Program in Yorktown Heights, you'll have access to empowering group and individual therapy that helps you remain sober while going about your everyday life.
Who Might Gain From Our Outpatient Program In Yorktown Heights?
Our Outpatient Program (OP) is an alcohol and drug use treatment program for Yorktown Heights area adults age 18 and older. This program supplies addiction and mental health counseling for people who seek ongoing support but not 24/7 residential treatment. Many of our patients have finished residential detox or inpatient rehab and require further help conquering substance use.
Whenever you call The Counseling Center At Yorktown Heights to discuss your treatment options, we will arrange a complete evaluation to understand your substance use and medical history. Our licensed clinicians utilize this info to determine if OP treatment -- or a different treatment -- will be beneficial. We strive to offer customized drug or alcohol use and mental health support specific to your circumstances and goals.
Get On With Your Life While Going To Addiction Recovery Therapy
Different from inpatient detox and rehab locations, The Counseling Center is not a residential facility. Instead, you'll receive therapy in the days or evenings while still sleeping in your own bed. Outpatient treatment choices give you the chance to work and take care of family responsibilities while maintaining your recovery.
Within our Outpatient Program for Yorktown Heights, we'll talk with you to design a personalized plan of treatment. This approach gives you the opportunity to explore the trauma and triggers that influence mental health and substance use. Then, your personalized plan could be updated as you move forward in the Outpatient Program.
Why Get OP Treatment At The Counseling Center?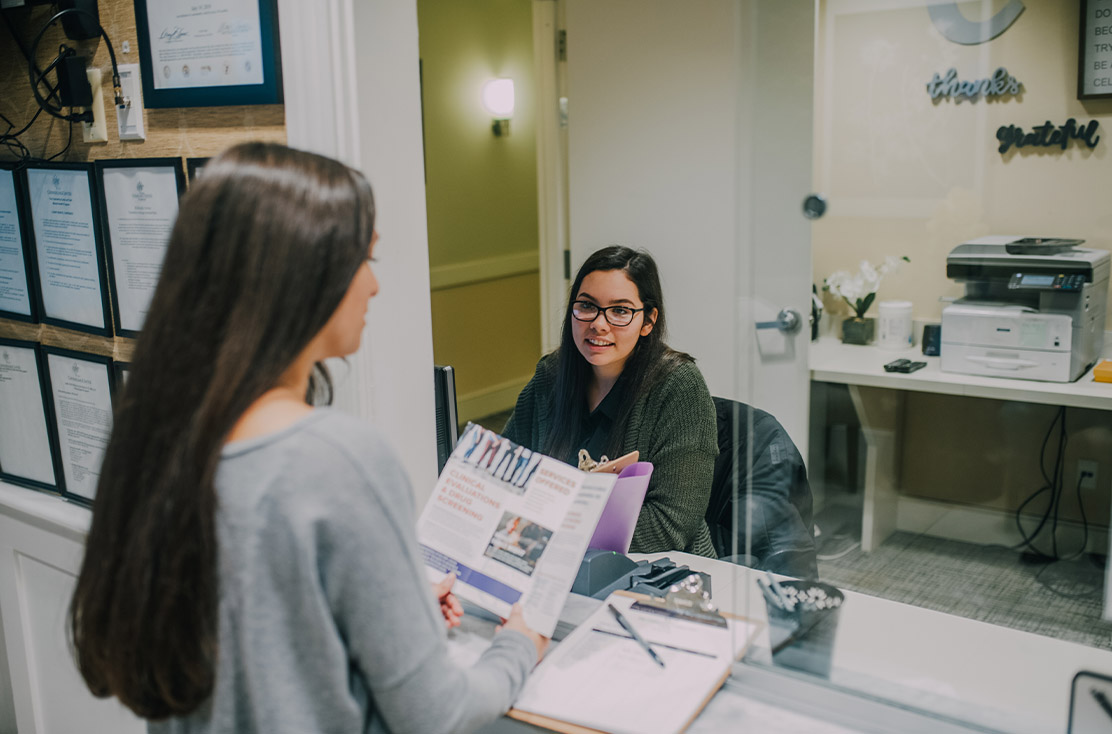 All of our services at The Counseling Center are intended to help you conquer alcohol or drug use and treat the mental health disorders that may led to it. Working with licensed therapists, you'll be able to:
Continue drug and alcohol use treatment while residing at home
Perform your job and look after your family while getting help for yourself
Get support for both the mental and physical sides of substance use
Avoid relapse with ongoing support sessions and Medical-assisted Treatment (MAT)
Enjoy a solid local support system of peers and experienced therapists
Combat Substance Use At Its Core In Outpatient Therapy
Alcohol and drug use often originates from core mental health disorders. To effectively address drug and alcohol use, we also have to manage these co-occurring disorders. The Counseling Center uses evidence-based therapy to provide the best addiction care possible. Our Outpatient Program relies on both individual and group therapy to help you enhance your mental health and overcome addiction|.
Our group therapy sessions are led by expert clinicians and generally have a maximum of 15 individuals. In this group setting, you'll:
Discuss the challenges of substance use disorder with fellow participants
Gain an understanding of how to enhance mental health
Reflect on the experiences of other attendees also in recovery
Create nurturing relationships
Our OP in Yorktown Heights also incorporates individual therapy. Working face-to-face with a therapist in a confidential environment lets you address your own circumstances and discuss remedies customized to you without the sense of being judged. Our therapists utilize established methodologies to address the mental health disorders and traumatic experiences that typically lead to alcohol and drug use and help you develop skills for dealing with life without resorting to substances.
Continue Your Recovery In The Outpatient Program At The Counseling Center At Yorktown Heights
Whenever you or a member of your family needs support for an alcohol or drug use disorder, help is available now. Call us at 914-977-0608 or complete the following form. You'll enjoy an immediate response no matter the hour or day. The Counseling Center is always here for you.